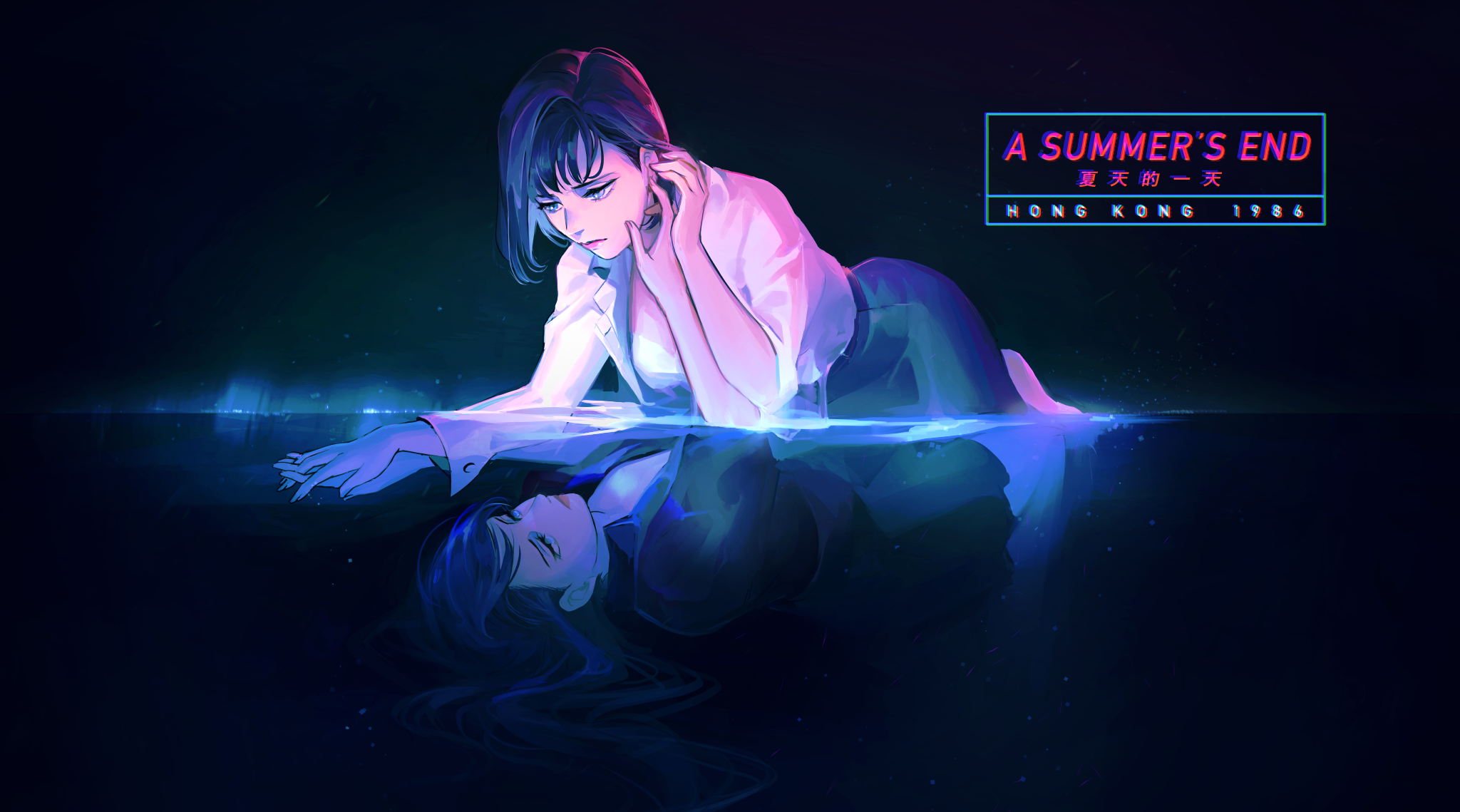 A Summer's End - Hong Kong 1986
Comments
Log in with itch.io to leave a comment.
It would be really cool if I can actually decide the names for my character and my "partner"
Hello! Unfortunately we did not think of implementing a naming option. We wanted it to be a narrative game with a set storyline between two defined characters. We hope you'll still like the game. We appreciate your interest!
This game is really fit my taste and I enjoy it a lot. The writing is great. I would rate it 9/10 but if I can choose the names then it would be 10/10. Idk it's just hit me differently when I can relate myself or see someone I know in the game even though it's just the same name. It gets me more emotional I guess.
Thank you! We're glad it was something you enjoyed! Thank you so much for your support and giving it a chance. We will definitely keep your feedback in mind for future projects. We appreciate it!
How do you get the other ending? The game description says there are two endings, but I am confused as to which choices effect the story's outcome.
Not to spoil anything, but from my own play through, i believe it's how 'confident' you are in your attitude towards Sam.
Hello! As anonstrea has mentioned below, how you interact with Sam will affect how you may respond to Sam though one particular choice is quite consequential to the story. We hope you're enjoying the game so far! Thank you for support!
It kinda a shame that the game GUI didn't match the art quality, but I'm looking-forward to Summer's End so so so much
Thank you for your feedback. We appreciate your interest! For the GUI it was an intentional design choice. We wanted a minimalist user interface as we did not want the text box and game menus to cover up the colourful and varied backgrounds or the 3/4 length character avatars. We want it to be easy to read and not distract from the art.
I think you could keep them simple yet suitable to the art, like make text box and choice box border blue neon light like the logo?
I like the way the GUI looks though. It looks like the old TV during that time too and it fit the 80s mood. The things that you are suggesting might ruin the whole game in my opinion as the neon lights will be very distracting when you play games like this as it will cause the strain to your eyes. I guess the developer for this game can't satisfy people with their liking but I really think that they did a great job on it to suit the theme for the game.
Thank you so much for your care! Yes, you are correct about the neon colours affecting eye strain. It was something we wanted to avoid as we want our players to have the most pleasant reading experience. We appreciate your feedback and support and we hope you'll enjoy the game!
I mean like-the-logo which mean the box just need be border like that, not the whole box have that color. And this is the 1st time I hear Renpy default UI "give the 80s mood".
And this is MY opinion which the dev could give it a thought or leave it, no harm done.
Thank you very much for your feedback! We're glad to hear from you and we really appreciate your care for the details! We have tried different designs prior and intended to keep it simple and plain.
Thank you for your feedback. We decided to go with our current look based on early feedback we received from play testers. We have experimented with a variety of colours during our initial design phase and we found that colours with high saturation did cause significant eye strain and clashed with our other art in game. We appreciate your care and comment and we hope you'll have a pleasant game experience!
Looks like something i'll enjoy. Followed so hopefuly Itch emails me on release. Any idea on price or still sorting that out ?
Hello! Thank you so much for your interest! The game will be $14.99. More information can be found in our press kit which is located on our website. We hope you'll look to the release! Please let us know if you have any questions.
I'm counting down the days until release!
This has everything i've ever wanted in a game
Thank you so much! We hope you'll enjoy the game! We really appreciate your kind words of encouragement and support!
Wow!!!!!! The art looks fantastic >< it is in my strike zone too! I am looking forward to this. Can't wait to play this. Hope the launching date comes soon.
Thank you very much for your interest! We're really glad to hear and we hope you will enjoy the game. We really appreciate your support!